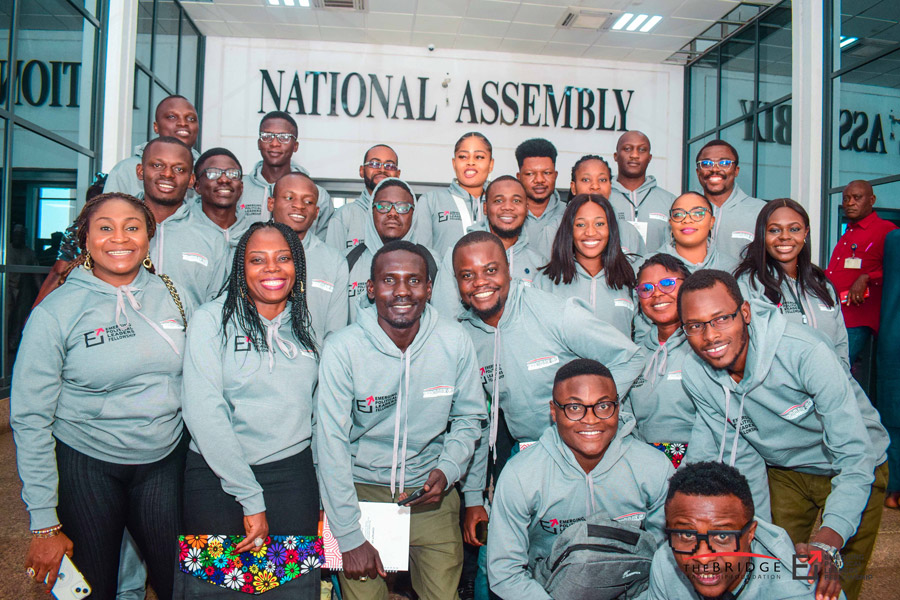 Emerging Political Leaders Fellowship (EPLF) is an initiative of The Bridge Leadership Foundation. ​A non-partisan program, EPLF nurtures and prepares young Nigerians for political leadership at the local, regional, and national levels with a view to improving the quality of Nigeria's leadership pool and the impact of its developmental interventions. The program aims at tackling the deep-rooted leadership problems we have faced as a country by exposing Fellows to the critical knowledge required for them to play in Nigeria's political arena and thrive while in it.
Drive the transfer of context, skills and knowledge to the next generation of political leaders in Nigeria.

Create, nurture and deepen access to critical networks that facilitate the emergence of leaders in Nigeria.

Facilitate access to campaign funding for Fellows.

Create and codify a system that demystifies political leadership in Nigeria. 

Become a credible local partner for global collaborators.
Technical Advisory Council
Why Emerging Political Leaders Fellowship?
Emerging Political Leaders Fellowship is a program committed to delivering
Youth activists, young politicians or political candidates, and student leaders between 25 and 45 years.

Mid-senior level technocrats.

Young, values-driven civil servants.

Nigerians in Diaspora interested in leading in Nigeria.

Young values-driven support staff of politicians (Special Advisers, Technical Assistants, Personal Assistants, etc.). 

Women and other minority groups prone to discrimination and exclusion.
Over the course of a year, selected Fellows will intern, volunteer, meet and be mentored by past and current Political Leaders across Nigeria and all levels of government.  The fellowship culminates in an intensive Bootcamp where a carefully curated list of Politicians, Development Experts, Civil Society, Religious Figures, and Coaches meet with Fellows, share context, impart knowledge and facilitate their introduction to networks critical to their political career success in the near future.

Fellows get the opportunity to access customized content taught by a world-class Faculty, and intern with/shadow seasoned and credible Nigerian Politicians
Frequently Asked Questions
Mail Us
eplf@thebridgeleadership.org
Our Location
1st Floor, 15A Murtala Mohammed Highway, Calabar, Cross River State, Nigeria