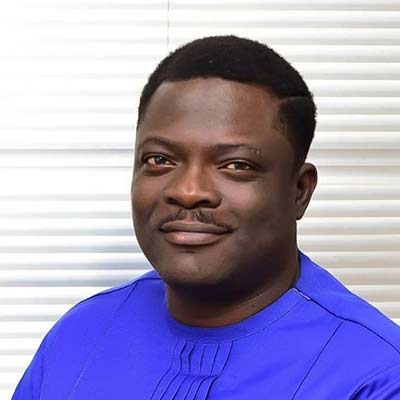 Francis Adebayo
EPLFAdmin
Senior Pastor, Harvest Place Maryland Lagos
Francis Adebayo is the Senior Pastor of Harvest Place Maryland Lagos. His vision is to raise exceptional leaders in all walks of life. 
His commitment has made him undertake a number of ventures and initiatives.
He is the convener of THE VIEW, a non-partisan convention with the aim of sensitizing the nation about politics.
His passion to make a difference made him contest in the last elections in 2015 as a member of the House of Assembly, Lagos State. 
A great lover of sports, he was the chairman of an under-17 football club based in Kosofe named Mighty Touch.
His passion for humanity has made him get involved directly in many life-changing initiatives that have impacted many lives with huge testimonies which include; Francis Adebayo Business Support, Francis Adebayo Medical Outreaches, Francis Adebayo Skill Acquisition, Francis Adebayo Education Support amongst many others. 
Francis Adebayo is married and blessed with 2 boys.