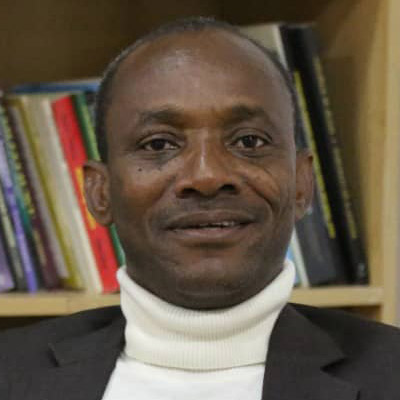 Dr. Sam Amadi
EPLFAdmin
Director, Abuja School of Social and Political Thought Centre for Public Policy and Research
Dr Sam Amadi, a policy strategist and law and governance expert, is the Director of Abuja School of Social and Political Thoughts and a Visiting Professor at the Emerald Energy Institute at the University of Port Harcourt. He is the Chair of the Development Law Group of the Nigerian Bar Association's Section on Public Interest Law and Development (SPIDEL), which he as a founding council member. He was Associate Professor and head of Department of International Law and Jurisprudence at Baze University, Abuja until June 2021. He was a Visiting Research Fellow at the Nigerian Institute of Advanced Legal Studies from 2016-2018. Between 2010-2015, he was Chairman and CEO of the Nigerian Electricity Regulatory Commission (NERC). He has been editor of journals and held lecturing and advisory positions in universities, government institutions and international organizations.
Amadi has been a member of several boards including, UN's Advisory Council of Global Electricity Initiative, Section on Public Interest and Development Law of the Nigerian Bar Association, Center for Law and Social Action (CLASA), and Maldova Foundation, a Washington-based policy Think Tank. He is the Chair of Board of Trustee of Albino Association of Nigeria and Civil Liberties Organization, Abuja Branch. He has been chairman of some Senate technical committees including, Senate Technical Committee on review of Nigeria's Transport Sector Bill and Senate Technical Committee on review of Nigeria Competition and Consumer Protection Commission Bill. He was a member of the Presidential Committee on Reform Processes in the Public Service in Nigeria and was a consultant and member of the Ministerial Committee on 'Bloody Oil' constituted by the Minister of Foreign Affairs in 2009. In 2020, he was a visiting lecturer on Energy Policy and Regulation at the Emerald Energy Institute for Petroleum, Energy Economics, Policy and Strategy, University of Port Harcourt for MSC and PhD students.
Dr. Amadi is a peace and conflict management and justice sector professional. He has delivered commissioned papers for Nigeria's Institute of Peace and Conflict Resolution and has engaged on conflict mitigation programs for the United State Agency for International Development (USAID). The program focused on restive states in Northern Nigerian and Niger Delta states and reviewed the implementation of early warning signals and conflicts mitigation strategies. As a consultant he developed toolkits for needs assessment and evaluation of interventions, and advised on policy interventions for coexistence and social harmony.
Dr Amadi has engaged with various international organizations such as USAID, OPEC and AU. In 2007 and 2008, he was a member, Nigerian Delegation to the Commonwealth and Heads of Government Summit (CHOGM) in Uganda and the Organization of Petroluem Exporting Countries (OPEC) in Saudi Arabia. He has been Consultant for Open Society Initiative of West Africa on Migration, Globalization, and Human Rights in 2008. He was a Fellow at the Carr Center for Human Rights Policy, Kennedy School of Government, Harvard. He has authored books and articles in both local and leading international journals. He presently coordinates the Abuja School of Social and Political Thoughts and Chief Ideas Officer of the Logosphere Advisory, a public sector policy and strategy consulting firm in Abuja.
He holds a research doctorate degree (SJD) in Law from the Harvard University, Cambridge, Massachusetts (2004), a Master of Public Administration (MPA), (2003) and a master's in law (LL.M (2001), from the same institution. He has an LL.B., from the University of Calabar, in 1992. He was called to the Nigerian Bar in 1993 after passing from the Nigerian Law School. In April 2021, he was appointed member of the Law Reform Committee. A standing committee of the Nigerian Bar Association (NBA).