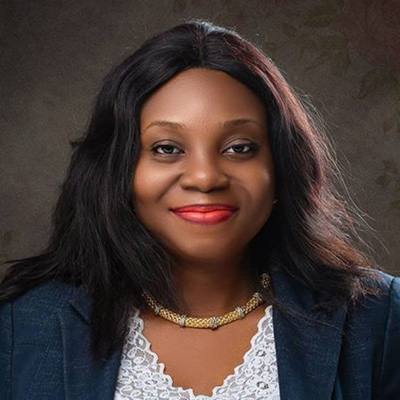 Funmilayo Adeniyi
EPLFAdmin
Lecturer, Nnamdi Azikiwe University, Akwa
Toyin Funmilayo Adeniyi is a Lecturer at the Nnamdi Azikiwe University Awka, Anambra State in the Faculty of Environmental Sciences. She holds a Master's degree and is currently pursuing a Ph.D. in environmental management. She is a certified Health, Safety, and Environment personnel and has a certification in Climate Change development (The Paris Agreement) from the United Nations System Staff College under the UN Climate Change Agency.
In addition to her academic role, Toyin has worked as a consultant in the Anambra State Waste Management Authority for the previous government. Prior to her career in academia, she gained over 8 years of experience as an Administrator and Personnel Manager. She holds a Diploma certification in Business and Administrative Management from the London Academy Business School, Lagos.
Toyin is actively involved in various organizations and initiatives. She is a Facilitator and a Member of the faculty at the 'A Smarter You' Academy, under the Africa for Africa Youth Initiative. In 2019, she was recognized as the Best Lecturer and received the Heroic Leader award in her Faculty by the Students' Faculty Executives, acknowledging her exceptional leadership qualities.
As a passionate advocate for Sustainable Development Goals (SDGs), Toyin serves as the Anambra State Coordinator of the African Clean up Initiative and REVAMP Africa foundation. She is also a member of the executive Alliance for Progressive and Sustainable Environment in Anambra.
Driven by her passion for leadership and nation-building, Toyin is an associate of the Electoral College of Nigeria Cohort 3, where she is certified in Politeracy and Governance 101. She has also completed the Oak Seed Executive Leadership course Cohort 045 at the Institute for National Transformation and is currently a student at the School of Politics, Policy, and Governance.
Furthermore, Toyin is an Employability Skills Expert and Certified Career Counselor, equipped to guide individuals in their career paths.