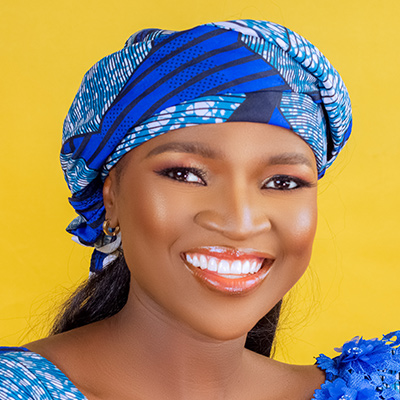 Ruth Sunday Ki
EPLFAdmin
Executive Director, African Jewels Development Initiative
Ruth Sunday Ki is a highly accomplished individual, serving as a Cyber Threat Intelligence Analyst and holding a First Class Graduate degree in Criminology and Security Studies from the University of Jos, Nigeria. Alongside her academic achievements, she is also the founder of the African Jewels Development Initiative, a non-profit organization committed to enhancing the lives of young people in Africa through the promotion of quality, innovative, and digital education.
Ruth's dedication to community development is evident through her involvement in various impactful projects, such as classroom renovations, library establishment, Menstrual Hygiene Awareness campaigns, Plateau Girls Connect, Girls in STEM advocacy, and numerous other outreach initiatives. She has also played a crucial role in developing multiple youth empowerment programs in Nigeria.
An ardent advocate for the rights of women and girls in Africa, Ruth's work with women has garnered recognition and has been featured in local media blogs. Her exceptional leadership qualities and active engagement in political processes have made a significant difference in her community. Her remarkable contributions have been acknowledged by several organizations, and she has been bestowed with numerous awards, including the Social Impact Award, which earned her a traveling scholarship to Rwanda from the Youngstars Foundation.
Additionally, she has received the National Youth Service Corps (NYSC) State Honours Award from NYSC Taraba State, the Young Leaders in Education Award from Selfless for Africa, the Award of Academic Excellence from the Department of Criminology at the University of Jos, and has been listed among the 100 change makers in Plateau State by Change Makers Initiative, among other notable honours.
As an alumna of prestigious programs such as Obama's Young African Leadership Initiative, West Africa, Cyber Girls Fellowship, and The Social Impact Fellowship, Ruth has demonstrated her commitment to making a difference. With her extensive volunteering experience, both locally and internationally, she has displayed a genuine passion for Cybersecurity and envisions a world where everyone can navigate the digital realm safely. Ruth's aspirations also extend to politics, starting with the Plateau State House of Assembly, and she harbours ambitions of eventually pursuing the Presidency.
In summary, Ruth Sunday Ki's achievements as a Cyber Threat Intelligence Analyst, her academic excellence, and her philanthropic endeavours through the African Jewels Development Initiative, alongside her advocacy for women's rights, her leadership qualities, and her involvement in political processes, all highlight her profound impact on her community. Her efforts have been recognized and celebrated with numerous awards and scholarships, and her dedication to cybersecurity and her political ambitions further exemplify her commitment to creating a better world.