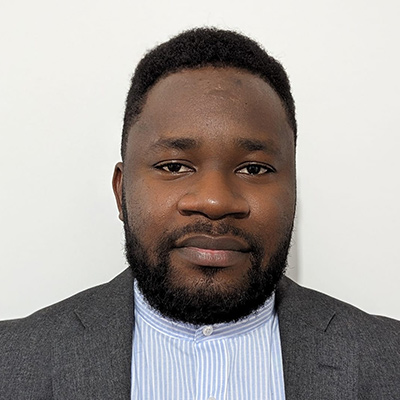 Anthony Oko
EPLFAdmin
Student, Nottingham Trent University
Anthony had his primary education at St. Mary's Model Primary School in Afikpo. After that, he proceeded to St. Augustine's Seminary in Ezzamgbo for his secondary education. He obtained a National Diploma in Accounting with distinction from Akanu Ibiam Federal Polytechnic Unwana and also earned a Diploma in Latin Language from Urban University Rome.
Subsequently, Anthony attended Michael Okpara University, where he pursued a Bachelor's (BSc.) and Master's (MSc.) degrees in accounting from 2013 to 2016 and 2019 to 2021, respectively. In 2019, he was awarded a PGD in Education from ABU Zaria. In 2021, he went to the United Kingdom to pursue a Master's in Finance and Accounting. Currently, he is studying for a Master's in Law Enforcement and Criminal Justice at ABU Zaria.
Anthony holds professional certifications and affiliations with several esteemed institutions, including the Institute of Chartered Accountants of Nigeria (ICAN), the Nigerian Institute of Management (NIM), the Teachers Registration Council of Nigeria (TRCN), the International Strategic Management Institute (ISMI), the Chartered Institute of Management Accountants (CIMA), the American Institute of Certified Public Accountants (AICPA), and the Association of Certified Fraud Examiners (ACFE). He has received awards and recommendations from these organizations.
Apart from his achievements and experiences in the private sector and accounting profession, Anthony has also been involved in the university system as a Teacher and Researcher at Taraba State University. In 2020, he was appointed to the Board of Trustees of Teenovative Africa. Additionally, in 2018, he officially joined the Election Campaign team of Gov. Darius Ishaku, serving as a lead strategic Planner, Researcher, and Analyst. Subsequently, in 2020, he was nominated as a Special Assistant to the Governor.
Anthony has demonstrated leadership in various capacities, leading numerous organizations and associations. He has also partnered with several civil societies, particularly in the areas of education, leadership, and governance. Through these collaborations, he has been awarded scholarships and funded projects. Anthony's leadership core values revolve around transparency, accountability, honesty, and effective communication. He strongly believes in transformational leadership.