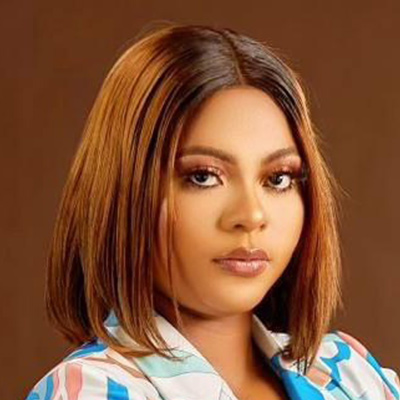 Favour Egwu
EPLFAdmin
Legal practitioner / Head of Corporate Affairs The Michaels Attorneys (Ark of God chambers) Abuja
Favour is a distinguished Legal practitioner with expertise in various areas of law. Currently, she holds the esteemed position of Head of Corporate Affairs at Michaels Attorneys, located in Abuja. Her legal practice primarily focuses on Corporate Law, Human Rights Law, Property and Real Estate Management, as well as Litigation. Favour's professional philosophy is centered around the principles of equity, fairness, and justice.
Not only is Favour a proficient lawyer, but she is also a passionate advocate for women's and girls' child rights, gender equality, and youth empowerment. She actively dedicates her time and effort to providing legal services and organizing advocacy awareness programs. These initiatives aim to enlighten the public about their fundamental human rights, access to justice, street law programs, and community outreaches.
Favour's educational background includes obtaining an LLB degree in Law from Ebonyi State University. Subsequently, she furthered her legal studies at the Nigerian Law School, where she obtained a B.L. degree. Throughout her career, Favour has garnered experience by working for reputable law firms in Abuja.
Beyond her legal practice, Favour harbors a keen interest and passion for politics and governance. To enhance her political acumen, she completed a rigorous 1-year political intensive training and teaching program at the School of Politics, Policy, and Governance (SPPG). This endeavor culminated in her acquisition of a Certificate in Public Leadership and Policy (CPLP). Favour actively employs the law as a catalyst for effecting societal change within her immediate environment.
During her leisure time, Favour indulges in writing, reading, traveling, and connecting with new individuals. These activities allow her to unwind and explore diverse perspectives outside her professional realm.