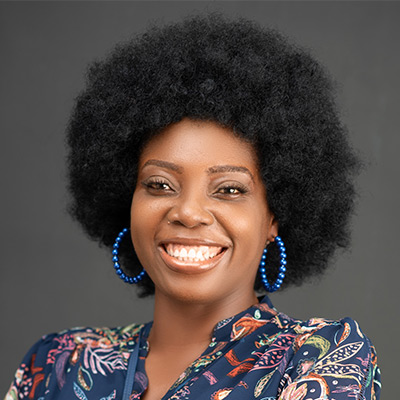 Rita Otu
EPLFAdmin
Rita Robert Otu is an agricultural economist specialising in gender and development and women's rights.  She is a youth leader and social entrepreneur from Nigeria who is eager to deliver high-impact food system solutions. She is the CEO of Beau Haven Farms and the founder of the People Environment and Sustainability Foundation (PEAS). Rita's affinity with agriculture resulted from growing up on the land. She is passionate about agriculture and excited to be working in an industry that is innovative, diverse and creative. Rita is sharing the story of farming in a creative and fun way through her Storytelling initiative (Ekongke). She celebrates Nigerian agriculture through unique photos of women farmers and hopes that by telling a positive story she will start important conversations around food and fibre production.
She is a creative agriculturist, activist and researcher. With an academic background in International Development, she focuses on food security, the environment and women empowerment. A national advocate for women in sustainable agriculture, Rita founded (Women Agricultural Extension Services-(WAGES Mobile), providing resources for women farmers and food-based agropreneurs.
Rita Otu represents accredited organizations at the Cherie Blaire Foundation, bringing the voice of women in multi-governmental processes. Rita has won several awards both in Nigeria and abroad such as Trust Conference 2021 Changemaker, Award of Excellence by Donors for Africa Foundation 2021, for her contribution and commitment towards the SDG Goals, Google for Startups Alumni fellow, Savvy Fellow, Regional Award Winner of Study UK Alumni Awards, 2018 by British Council, Outstanding Alumnus Awards from Manchester University, United Kingdom (2015), Volunteer of the Year Awards (2015), University of Manchester, United Kingdom, Wise Woman in the Community by Wise Women Awards, United Kingdom (2015). Rita Otu is one of the Boards of Trustees of University of Manchester Nigeria Alumni.