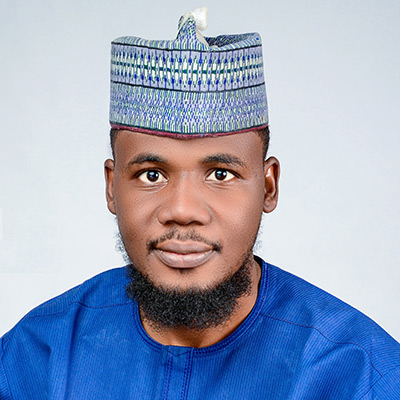 Zakariyya Haruna
EPLFAdmin
Mr. Zakariyya has held so many responsibilities during the cause of his studies and after graduating ranging from the SUG, Department, Faculty, NANS JCC, NUZAMSS and to mention just a few. During his service year, Zakariyya was opportune to serve as CLO Federal Polytechnic Nasarawa, President of Anti-corruption CDS group and President MCAN Nasarawa LGA, Zakariyya is a professional computer operator and instructor he operates and manages different computer and internet café's and trained and graduated many students in computer-related studies. Mr Zakariyya Haruna is a Youth Activist and has a passion for humanitarian services he is now the CEO/Founder of Rescue Future Generation Initiative which is a Non-Governmental Charitable organization. Also in his quest to fight and advocate for good governance, he is also the President/Founder of The Power of Youth and Justice which is a youth movement that advocates for good governance and youth participation in government and policy-making.
He is the Member representing the Kaura Namoda constituency at Youth Assembly of Nigeria, Zamfara State Chapter, Head of Employment and Security Department National Youth Council of Nigeria (NYCN) Zamfara State Chapter, Member District 9125 Rotract International. Mr Zakariyya is the Assistant State Commander and Area Commander Zamfara North Man O' War Nigeria. He once worked at the United Bank of Africa (UBA) and is Part Time lecturer at Federal Polytechnic Kaura Namoda and Federal Polytechnic Nasarawa currently. Mr Zakariyya was opportune to represent Nigeria at Young Political Leadership School Africa in Monrovia, Liberia where he was trained based on Leadership, Election and Government. He has attended many Leadership seminars, courses and workshops, as part of his accolades he has 6 awards and at least 20 certificates of appreciation/merit to his name.
His favourite quote is Action speak louder than voice, and Slowly and but surely In Sha Allah.