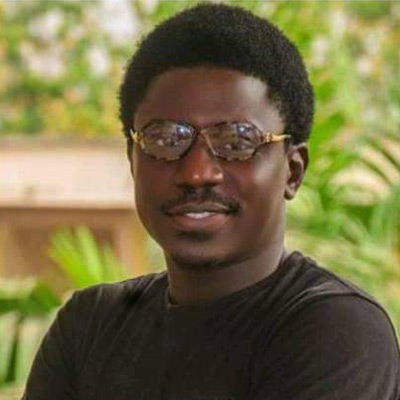 Lubem Aboh
EPLFAdmin
Lubem Aboh is a result-oriented entrepreneur focused on developing solutions for a self-reliant  Africa; a trained Statistician with an advanced background in Remote Sensing and GIS. Lubem has gained vast knowledge and work experience in various sectors ranging from Business  Management, ICT, the SDGs, Leadership, Agriculture, International and Local Volunteering.  He is currently the Benue State's Publicity Secretary of African Democratic Congress ADC political party, while also serving as the CEO of Agritech and Social Innovation Hub Nigeria where they promote innovative Agriculture through capacity building trainings and other technical and practical services. Lubem has had the opportunity to serve as a Youth  Parliamentarian with Democracy African Youth Parliament DAYP in the 2nd Assembly,  during which he served as the House Committee Chairman for Elections Monitoring and  Observations in Africa as well as Secretary to the House Committee on Africa and Agenda 2063.
He is an International Human Rights Fellow with the Human Rights Project and the Benue  State's private sector Team Lead for the implementation of The AfCFTA (African Continental  Free Trade Area) agreement. He is also an active member of the National Youth Council of  Nigeria and the Benue State acting Chairman of the Nigerian Youth Organization NYO and was recently selected amongst the top 25 youths across Nigeria for the Emerging Political  Leaders Fellowship'. Lubem possesses the ability to strive for excellence and precision at all times,  in all positions and circumstances, attaining professional distinction and proficiency. He is an ardent sports lover, a traveller, an SDGs advocate and a passionate researcher who enjoys reading.
His professional interests span Politics/Good Governance, Youth and Women  Development, Human Rights, the SDGs and Agriculture; while, his professional skills include:  Report writing, Public Speaking, Managerial Skills, Administrative skills, Proposal writing,  Facilitating/Coordinating programs, Research, Farming, Driving skills and much more.