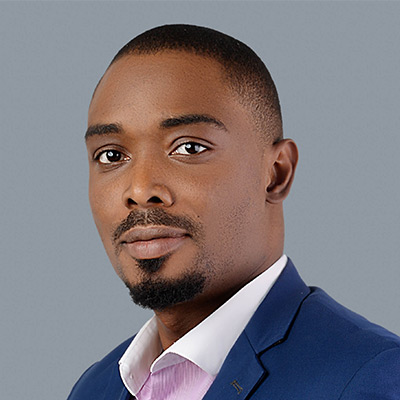 Nathaniel Ovabor
EPLFAdmin
Nathaniel Ovabor is a Federal Attorney, White-collar crime Prosecutor and Senior Officer at Nigeria's foremost Anti-corruption law enforcement agency. He holds a Master's Degree in International Law from Stetson University College of Law, Florida, United States of America, where he was also an elected International Students' Representative at the Calvin Kuenzel Students Bar Association Legislative Body. He has served as a Legal Advisor/Legislative Aide to a Nigerian Federal Legislator during the 8th Assembly and a Legal and Policy Research Assistant to the political campaign organization of Attorney Fentrice Driskell, a serving Legislator at the Florida House of Representatives in the United States.
Nathaniel was elected President of the first cohort of President Barack Obama's Young African Leaders Initiative (YALI) West African Regional Leadership Centre in Accra. He is also a prestigious fellow at the Emerging Political Leaders Fellowship (EPLF) and an Associate Fellow of the Nigerian Leadership Initiative (NLI).
He emerged winner of the 2014 Nigerian National Public Speaking Championships organized by the Junior Chambers International (JCI) and subsequently represented Nigeria at the 2015 JCI African and Middle East Public Speaking championships in Accra, Ghana. He also emerged winner of the 2010 National Essay Competition organized by the defunct Intercontinental Bank Nigeria PLC to commemorate Nigeria's golden jubilee. In 2015, he was enlisted by JCI Nigeria as one of Nigeria's Twenty Outstanding Young Persons. He is one of the conveners of the Coalition against SLAPPs (Strategic Lawsuits against Public Participations) in Africa and a selected participant at the 2nd Volkswagen-funded Summer School on Implementing Landscape Ecology for Improved Sustainability and Societal Equity of Social-Ecological Systems in Sub-Saharan Africa at the Makerere University, Kampala, Uganda.
He has an unfettered enthusiasm toward reinventing the art of progressive public service in Africa. Nathaniel constantly sees a picture of a Nigeria that is known for something fine and not something shoddy.