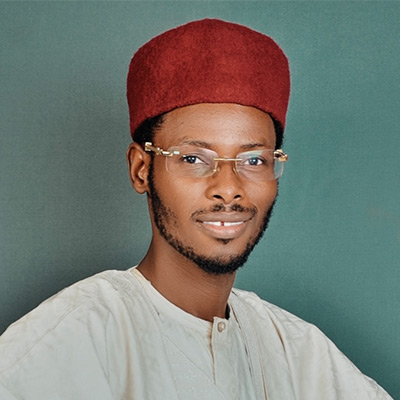 Isah Dahiru
EPLFAdmin
Pharmacist Isah Dahiru, is a young Nigerian born in one village called Gidandalla in Auyo local government of Jigawa State on the 22nd of April 1994. He is a licensed and certified practicing pharmacist, founder and chief executive director of Specxs Care Limited, a husband and a lover of birds!
He has served in various organs of students' unions during his university days, he has also served as the first Nigerian youth from the northern part of Nigeria to serve as Nigeria's Official Representative to International Pharmaceutical Students Federation, IPSF in the Netherlands.
He has served as President of the Pharmaceutical Association of Nigerian Students, PANS, and is an active member of many associations and local organizations in his home village.
He has done and still doing many live-touching projects both at university and at home. He is now the champion and founder of a popular Hausa radio program that is looking into the lives of street urchins and orphans.
He is a true believer in one united and progressive Nigeria, He is intentional about projects, fellowships, or commitments that could add value to the life of a common Nigerian.