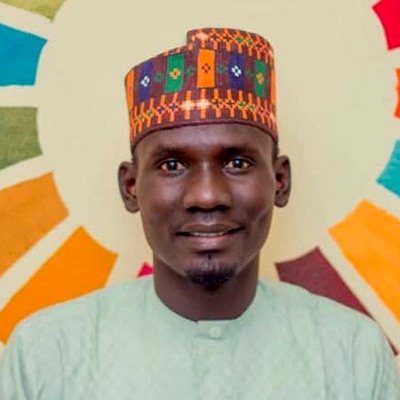 Baba Machina
EPLFAdmin
Baba Abdullahi Machina is a social justice activist and advocate with over six years of professional experience in community organizing, promoting youth and women inclusion in governance and politics through advocacy projects in Nigeria held from Yobe State, northeastern Nigeria. He holds a National Diploma in Computer Science from Federal Polytechnic  Damaturu, Yobe State and is currently a student of Political Science at the Department of the  Political Science University of Maiduguri, Borno State, Nigeria.
Baba served as the Secretary and acting coordinator of the Young African leadership Initiative  (YALI) Hub Yobe State, between 2018 and 2019 an initiative of the government of the United  States of America (USA) to bring exceptional young leaders from all over Africa together, to hone their leadership skills, germinate ideas, broadening of visions, as well as a worldview.
Baba is a community engagement officer of Spotlight for Transparency and Accountability  Initiative, a non-governmental organization whose mission is to empower and work with the community to demand accountability, improve service delivery and promote democratic governance in Nigeria.
He is an Alumni of the YIAGA Africa Community Organizing Institute. (COI) he was among 40  fellows selected from the West African sub-region for Community Organizing Institute cohort  2022 where he was trained and equipped with the requisite community organizing, political organizing, and advocacy skills needed to engage the government at a different level and influence reform and socio-economic transformation for inclusive democratic governance.
In 2022 he was selected to participate virtually in the African Civic Engagement Academy, University of George, USA cohort 2022 and is also an alumnus of Lead Tots and Human  Development Services Youth Civic Engagement Program, a transformational one-year engagement that fosters Youth Hubs with requisite advocacy and leadership skills to participate effectively in shaping government policy and is a member of the Track a Community Champions Initiative of BudgIT.