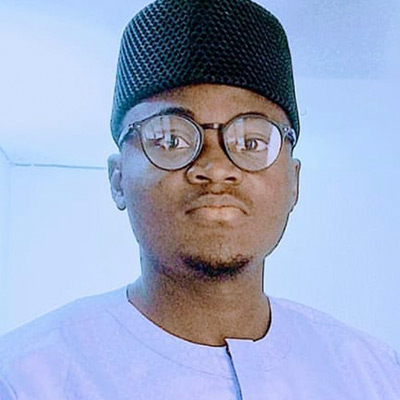 Marvellous Olusegun
EPLFAdmin
Marvellous has five years of experience in the nonprofit sector and earned his degree from the University of Lagos in Nigeria. He is the co-founder of The Invasion Group, a nonprofit organization based In Lagos, Nigeria which focuses on reducing the mortality rate from NCDs in Nigeria. During this period, he has engaged 1000+ young people across tertiary institutions in Nigeria to become Health and Wellness advocates.
He is also a Managing Partner at Mentors in Nigeria Initiative (MINI) – a mentorship platform that provides supportive relationships to young people in Nigeria. Through this platform, he has reached out and mentored more than 2,000 young Africans from across the continent. In 2020, he coached a team of 4 individuals to develop their business model to solve a problem in their community. The group emerged winners of cash prizes in millions to scale their work and impact the lives of hundreds in their communities. In March 2020, Marvellous founded a closed opportunities group called "Opportunities Closet" dedicated to sharing and impacting young leaders with global opportunities and leadership skills needed for them to become global leaders. All through the years, Marvellous has been recognized locally and internationally and has been awarded:), a fellow of the USAID Young Africans Leaders Initiative (YALI) West Africa, the Watson USA Scholar, an International Ambassador and pioneer Campus Director of the Hult Prize in UNILAG Campus, UN Millenium Fellow, an MCW Global Finalist and a Digital Grassroot Ambassador.
In 2019, against all odds, Marvellous became one of the first few Nigerians to receive the most prestigious Royal Award a young person can receive at the age of 25 "The Princess Diana Award" from the Duke and Duchess of Sussex and Cambridge. In 2020, Marvellous was listed as one of the top 20 young Africans Heroes by Today's Heroes Magazine. Marvellous is also the CEO of a fast-food restaurant called Marvy's Place where he provides nutritional benefits to improve human health. He enjoys focusing on the topics of discussions on how to improve public health, political discussions, capacity building, mentoring social entrepreneurship, and climate change advocacy.