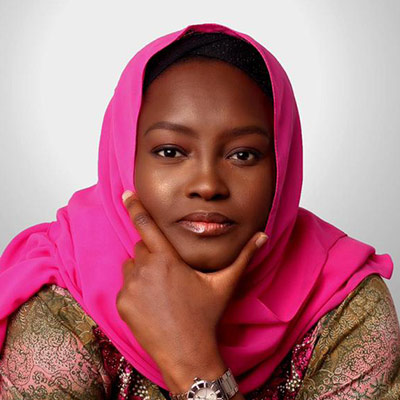 Hauwa Atiku-Uwais
EPLFAdmin
Founder, Hauwa Atiku-Uwais Foundation
Hauwa Atiku-Uwais is the founder of Hauwa Atiku-Uwais Foundation. She is the Chief Executive of Dark Delight Cakes and Patisserie.
She is one of Nigeria's most powerful public speakers, who is very passionate about advocating for justice, equity, and good governance. Hauwa is well invested in the war against domestic violence and abuse of persons.
Hauwa has a platform called THE CONVERSATIONS WITH HAUWA ATIKU-UWAIS, which gives an opportunity for the exchange of ideas and solutions, a safe place to examine collective national problems irrespective of ethnicity, religion, and political inclinations. This platform has brought hope to millions of Nigerians at home and in Diaspora, who have participated in the conversations towards achieving good governance for citizens.
Hauwa Atiku-Uwais is the Chairperson, National Strategic Committee of PDP New Generation.