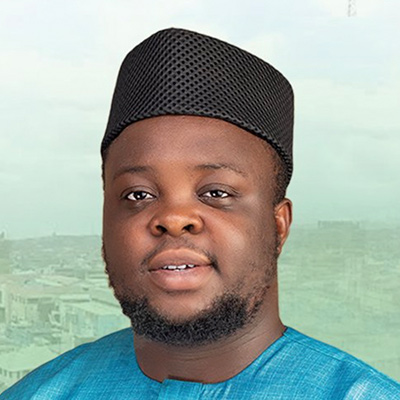 Balogun Danjuma
EPLFAdmin
Founder, Larva Technologies
Balogun Danjuma is a well-known serial entrepreneur, seasoned politician, and passionate advocate for the people of Egbeda constituency in Ibadan, Oyo state, Nigeria. With over 12 years of political experience, he has been a staunch member of the All Progressives Congress (APC). Having run for office twice, his extensive involvement in community organizing and public service has provided him with a profound understanding of the challenges faced by his constituents. He is dedicated to providing effective leadership that will drive positive change and progress in the lives of the people he serves.
Danjuma's role as a media strategist played a pivotal part in the successful re-election campaign of Hon. Akin Alabi. Utilizing his expertise, he skillfully crafted compelling messages that resonated with the electorate, contributing to a resounding victory for his candidate. His ability to navigate the intricate realms of media, technology, and politics makes him an invaluable asset to any political campaign.
Beyond his political endeavors, Danjuma has also achieved significant success as an entrepreneur, making noteworthy contributions to the growth and development of his community. His passion lies in creating opportunities for young individuals to flourish, and he has actively supported numerous initiatives aimed at empowering the youth.
Additionally, he currently serves as a consultant at Larva Technologies. Balogun Danjuma is a married individual and a proud father of two incredible children. Being a devoted Ibadan man, he is unwaveringly committed to serving his people.