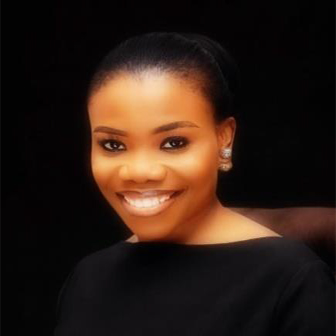 Adedoyin Adele-Fadipe
EPLFAdmin
Founding Chief Executive Officer, Central Electric & Utilities, Nigeria
Adedoyin Adele-Fadipe's experience spans across the Power Sectors in Nigeria, West and East Africa, Upstream Oil & Gas Development, Crude Oil & Petroleum Products Trading, and Infrastructure Project Development. She has worked on the development of Power Projects in Rwanda, Zambia, Sao-Tome & Principe and the Republic of Benin, structuring Power Solutions for Government-owned Utilities, Ring fenced Communities/residential estates, Industrial Parks and Government designated Free Trade Areas. She has led the acquisition and management of term crude oil Contracts and other Petroleum Products as well as The Legal, Regulatory, and commercial aspects of Oil asset licensing and funding. Her experience portfolio extends to Corporate & Commercial Transaction Negotiations, Energy Consulting, Project Finance and Business Structuring & Strategy. Prior to her current role, she was the Managing Director of Origination & Growth for a Nigerian Power Development Company where she undertook the development of a first generation Privately held IPP under a full Project Finance Structure with vendor General Electric equity participation for an 84MW Off-grid/ 100MW On-Grid Power Stations in Nigeria and the Republic of Benin respectively.
As part of a larger focus on Renewables under the Energy Transition in Africa, Doyin has worked to develop Virtual Power Utility Systems to support the development and implementation of Solar Power Solutions in closing the Energy Gap in Nigeria. Combining an ethos for Social and Economic Impact in the areas of health, small business, skills acquisition, Tech Identity, financial inclusion, youth empowerment and community economic development and stakeholder franchising, all of which tie into the drive for Africa-specific solutions from a Project Development, finance and innovation perspective.
Doyin was selected as one of twelve 2021 ESI Africa Power & Energy Elites shaping the future of Africa's Energy Landscape. She holds a master's degree in Petroleum Taxation & Finance from the Centre for Petroleum, Energy, Mineral Law & Policy of the University of Dundee and a certificate in Finance for Senior Executives from the Harvard Business School. She is admitted into the Roll of Solicitors in England & Wales and called to the Nigerian Bar. Her professional memberships include the Association of International Energy Negotiators (ÀIEN), The Society of Petroleum Engineers (SPE) Aberdeen Chapter, the Law Society of England & Wales, The Nigeria  Bar Association, Women in Renewable Energy and the Women in Power Africa ( WiPA).
Doyin is invited as an expert speaker on issues related to power sector development and investment in Nigeria/Africa including the annual Pwc Power Roundtable, ESI Africa Series, African Energy Series, CSR in Action and Telecommunications& Technology Sustainability Working Group. She is a featured contributor on the London Technology Club Future Tech Series Report around ESG.
In her spare time, Doyin sits as Chair of the Vesta Orchestra & Opera Foundation and Ile-Aro Lagos, which are different expression entities of Africa's heritage through the medium of Afro-Classical music and the training of displaced women in the art of traditional fabric dyeing.
Doyin is the founding Chief Executive Officer at Central Electric & Utilities, Nigeria, a company she set up on behalf of shareholders and in four years was able to secure up to $6M dollars in Solar deployment capability, accreditation by the World Bank-Afdb Rural Electrification Grant, final selection to construct the National Control Centre for the Transmission Company of Nigeria valued at N1,150Billion,. a 200MW gas thermal Power generation license and full legal, regulatory and technical compliance while keeping a reasonably low cost of operations, amongst other achievements